This past week, we were called out to a Fairview Hospital to resolve an ongoing roof leak in their EPDM roof  or rubber roof. The roof leak, they suspected, was being caused by an massive ice build up on their flat roof. The area covered in ice was approximately 1200 square feet and ranged between 3-5″ thick. They had gotten another bid from acompetitor to remove the entire ice field for around $8,000.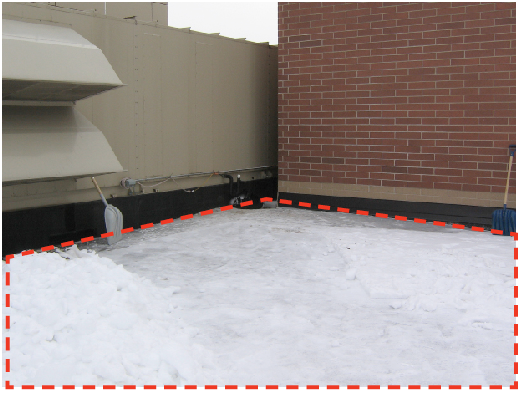 Upon visiting the site, we quickly determined it was not necessary to remove the entire ice field in the area. Our experience as professional roofers and our use of thermal imaging quickly pointed us to a bad corner flashing detail as shown here. This area was completely covered by ice and was the main source of their leak.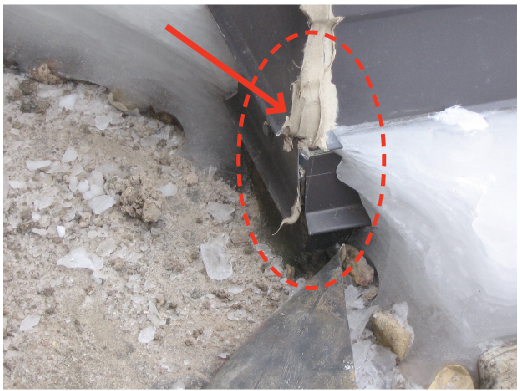 The job was quite simple. We used our commercial steamers to cut through the ice and clear a channel from the area around the leak to the nearest roof drain. This allowed any melted snow/ice to run directly to the drain, instead of being dammed up and leaking into the hospital.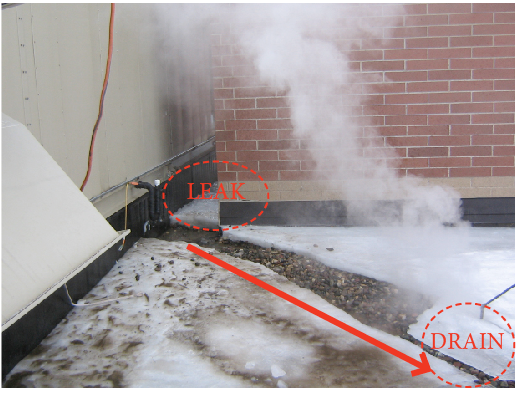 We also removed a the large section of ice that surrounded the leak area to allow for proper repair of the roofing and flashing that had failed. Fairview was so happy with our work that they ended up having us remove rest of the ice in that surrounding area. In the end, our cost for all of the work was half that of our competitor's estimate. We pride ourselves in doing business under the philosophy that we're trying to build lasting, honest relationships. Not just trying to earn the quick buck. Our guess is that we will be called for all ice removal needs by the Fairview Hospital network going forward. A lot of ice removal companies in the Minneapolis area are allergic to honesty.  Perhaps Fairview has an ointment for that?
---
Tags: edina ice dam removal, ice dam removal jerks, minneapolis ice dam removal, wayzata ice dam removal